Bringing Europe closer to the people
The Europäisches Informations-Zentrum Niedersachsen (EIZ - European Information Centre) was officially opened and dedicated to its role on the 4th of May 2001 in the centre of the Land capital Hanover. The EIZ works with the support of the European Commission and is intended to provide as many people as possible with the opportunity of obtaining information on the European Union (EU) and on European themes, with the objective of bringing Europe closer to the people again.
The EIZ Niedersachsen is a first source for all information relating to the European Union. Apart from providing assistance in the search for information, the EIZ organises events and publicity campaigns on European topics. The information work of the EIZ also includes a homepage on the internet, because the medium of the internet is to be used to keep citizens informed and to conduct a dialogue with them on European themes.
The staff of the EIZ Niedersachsen are pleased to provide help both in words and deeds. Please do not hesitate to use the possibilities which are open to you through the European Information Centre.
Services provided by the EIZ Niedersachsen:
The Europäisches Informations-Zentrum Niedersachsen (EIZ) in Hanover provides information on the European Union and carries out publicity work on European themes. It is an integral part of the network of information offices operated by the European Union (Info Point Europe - IPE) and performs the following tasks:
Cataloging and archiving of European Union documentary material;
Display and distribution of European Union publications;
Dissemination of information relevant to the EU, for example through the publication of a newsletter, which is also accessible on the internet, and through theme-related information sheets;
Establishment of contacts to other EU information networks, e.g. EDZ, Euro Info Centre, Carrefour and to EU institutions;
Informing the general public about services offered by IPE;
Cooperation with the EU Commission on EU advertising measures;
Informing the EU Commission about concerns expressed by citizens;
Conception and implementation of publicity campaigns on European themes;
Staging of information events, discussion forums and citizen forums;
Provision of work-experience placements for students who are interested in European themes.
Opening times of the EIZ Niedersachsen:
Mondays and Fridays: 9:00 a.m to 1:00 p.m.
Tuesdays and Thursdays: 9:00 a.m to 6:00 p.m.
Wednesdays: only for private groups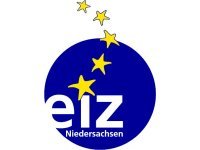 Europäisches Informations-Zentrum EIZ (European Information Centre)